Regardless of the size or complexity
of your project, Invenzi is ready to offer
flexible solutions tailored to your needs
Regardless of the size or complexity
of your project, Invenzi is ready to offer
flexible solutions tailored to your needs
Optimize service via QR Code, with total security and ensuring a better experience.

Regardless of the size or complexity of your project, Invenzi is ready to offer flexible solutions tailored to your needs
Optimize service via QR Code, with total security and ensuring a better experience.
Invenzi solutions serve dozens of sectors with the necessary integration and customization to transform your project into a successful case.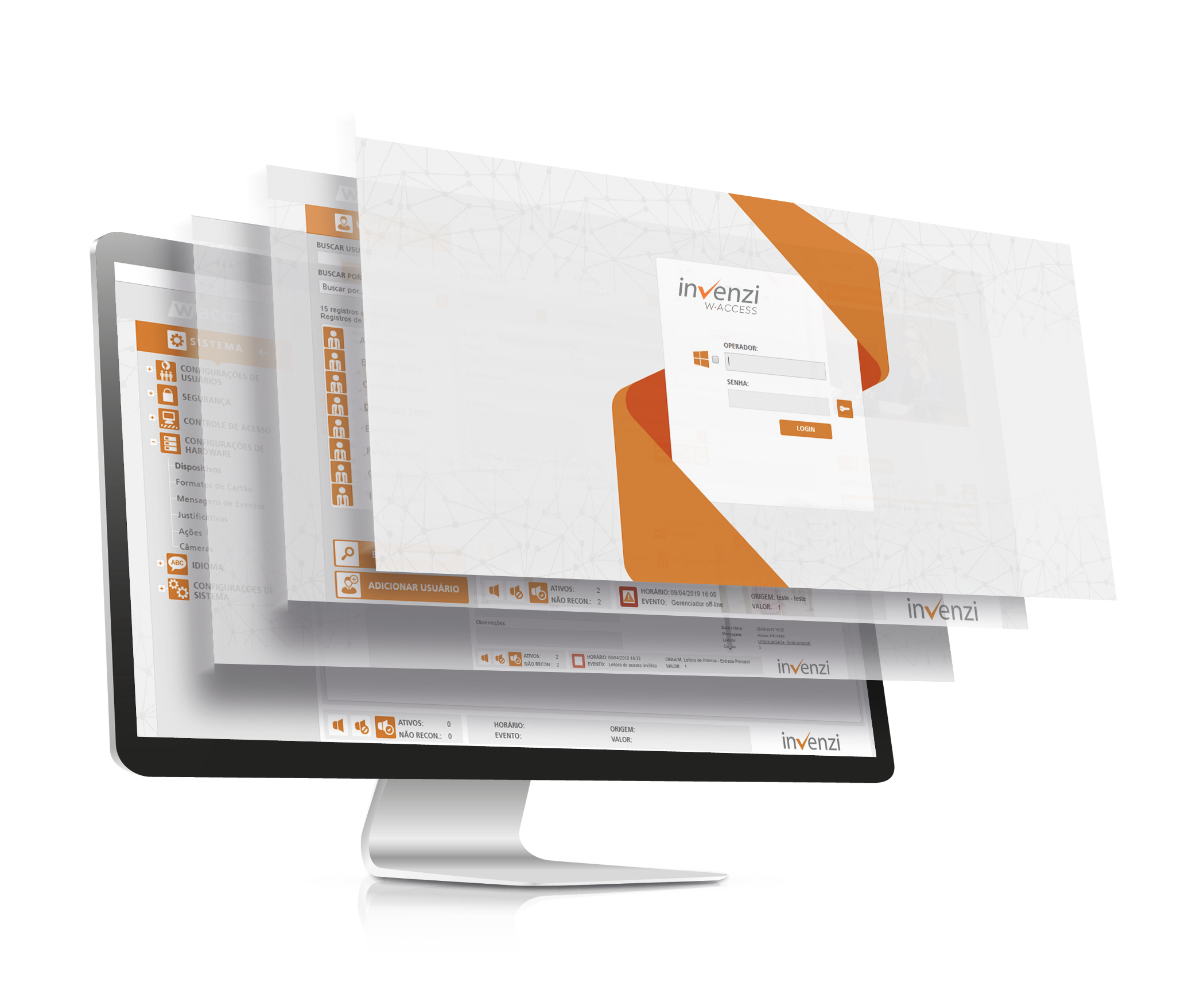 The Invenzi access control solution
Open platform for access control, 100% web and cloud-ready, integrated with the main hardware manufacturers and with the most modern technologies in people authentication.
More than self-service a new concept in the experience of inviting and receiving: visits and deliveries with quick visualization and easier management, optimizing time with total security and agility, invitations created with the security of the dynamic QR Code and the efficiency of an APP with fully intuitive usability.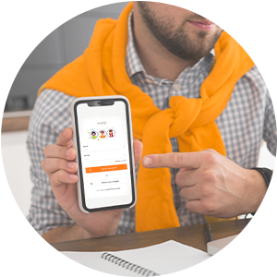 Facial recognition not only detects the existence of human faces in the image, but also identifies the individual detected. Based on techniques image processing and computer vision, these solutions integrated with ours enable recognition with a high degree of reliability and precision.
Fingerprint recognition is based on image processing where lines, peaks and valleys are analyzed in a fingerprint to obtain a unique template for the user. This template is processed by an algorithm that recognizes the original fingerprint and processes the user authentication when passing through the terminal.
Biometric systems have been a worldwide trend for several years and will continue to improve, considering its features related to security and viability. Biometric fingerprints eliminate the use of less secure access credentials and impact the environment because of their durability since they do not need to be replaced from time to time.


With algorithms to protect information, the encrypted QR Code is more secure and protected from fraud. The Invenzi access control solution is fully integrated, in addition to enabling the use of the QR Code with encryption, also offers dynamic QR Code technology.
Bluetooth is a fast and secure wireless communication technology for data transmission, based on short-range radio frequency. In access control, the use of bluetooth is an alternative to the badge and other physical credentials, allowing the presentation of a virtual credential through an application on the cell phone.


License Plate Recognition
(LPR)
License Plate Recognition (LPR) or Automatic Plate Recognition of Vehicles is an intelligent solution that uses OCR (Optical Character Recognition) features for the automatic identification of license plates, allowing accredited signs to access the parking without using cards or tickets, avoiding the handling, issuing or returning of cards, or even the acquisition of devices, ensuring more speed for the flow of vehicles.
É fácil e rápido convidar
Crie os seus convites com agilidade, segurança e a eficiência de um APP com usabilidade
totalmente intuitiva. Possibilidade de criar e enviar um link de pré-cadastro para todos os e-mails relacionados. Visitas geradas a partir da reunião não exigem confirmação, mas é possível solicitar que o visitante finalize o cadastro na recepção
O cadastro pode ser dos tipos: pré-agendamento ou pré-autorização
O Invenzi W-Access conta com recursos que permitem aos clientes implementar processos com total segurança da informação através de padrões, políticas, procedimentos e práticas de mitigação de risco que visam aumentar a segurança e confiabilidade dos dados, conforme determina a Lei Geral de Proteção de Dados.